Low Noise Power
Cleaner Power Means Higher Resolution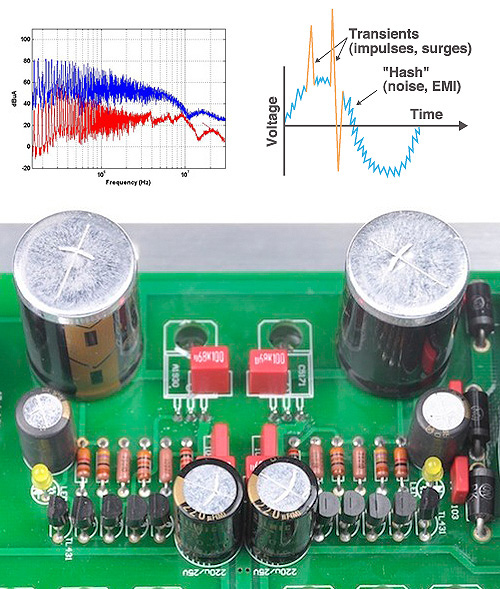 Ever notice how your system sounds better in the evening or weekends? When AC power is generated it's fairly clean, but every device between you and the station draws current that corrupts the waveform. Air conditioners pull down and send spikes through the AC line, and chargers' capacitors nibble at the incoming AC only at the top and bottom of the alternating 60Hz waveform causing a rippling effect that creates distortion. Outdoor high-voltage cables pick up radio signals from multiple sources causing distortion. Transformers on the national grid are running close to saturation creating even more distortion!
It doesn't end there. The power supplies from most audio equipment pollute the powerline, the ground, and radiate high-frequency interference. Standard IC voltage regulators inject noise because of the nature of their operation, hiding details in the music.

The Burson Solution
Burson's new Musician Series takes the already improved IC-free power supply of our first generation Classic Series to the next level. It's now built around a noise-filtering network employing twice as many filtering stages as the previous design for even greater noise rejection. The new power supply is fed by new custom-built low-noise transformers that deliver clean and stable power resulting in greater 3D imaging emerging from a pitch-black background.

Precision Control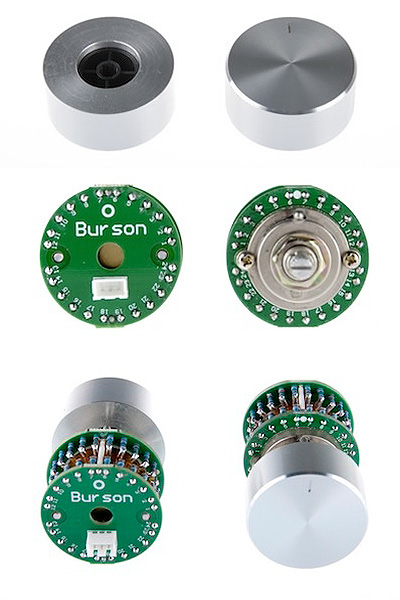 Uncompromised Performance

The Burson stepped attenuator is built with premium-quality components and a solid-machined aluminium knob that ensures smooth and well-controlled operation.
The Burson volume control, unlike commonly-available stepped attenuators, is comprised of only one < 0.1% metal film resistor in the signal path. The result is total elimination of distortion introduced by typical volume controls that can vary up to 7%. The Soloist is the only Burson product using our exclusive 24-Step Volume Control at this time. Read about our new 100-Step Volume Control… Learn More[+]






RFA Enclosure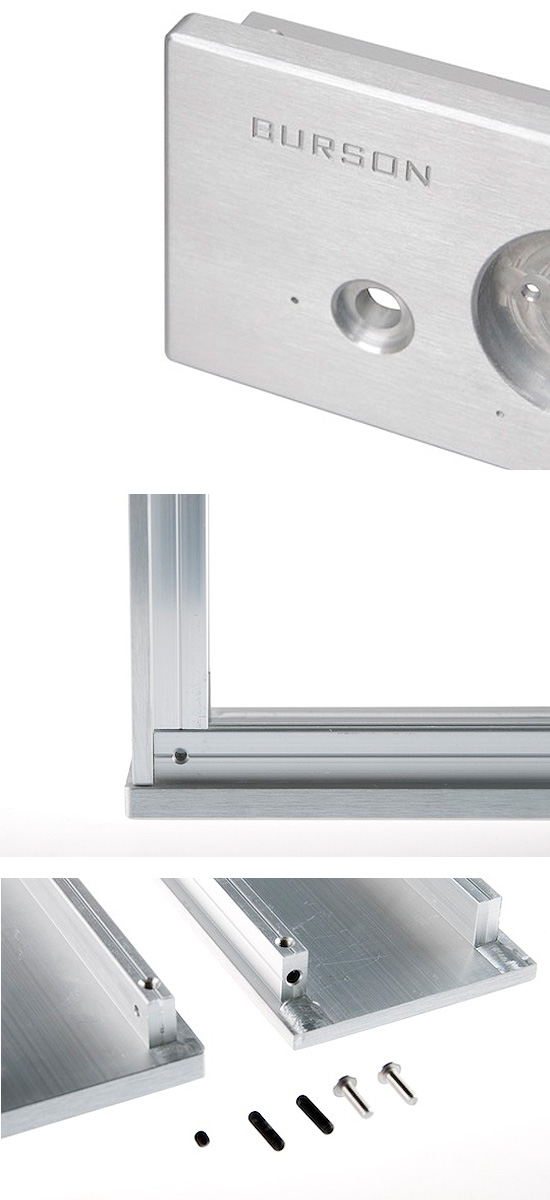 The Bank Vault

​Sometimes called the Vault by our customers, the 6mm Resonance Free Aluminum (RFA) enclosures are constructed from precision-machined panels. Eight stainless steel bolts hold the enclosure together so it's virtually indestructible.
Resonance Free 6mm Aluminum Enclosures
We took great care to ensure the thickness of each wall varied from the others to increase the mechanical damping factor. The RFA enclosures display superior mechanical noise rejection (internal and external) compared to conventionally folded-steel enclosures used by many audio manufacturers.
Optimizing Idle Current
The geometry of the case and the precision of the enclosure's build allows the entire case to disperse heat very evenly so it acts like a large heat sink, something a steel-folded or thinly-built aluminium case can't match. The enclosure removes any need for big, unattractive heat sink fins and allows our components to be set at a high idle current. The results are lower distortion, higher output and improved dynamics.